Michele Langley, Team Leader & Broker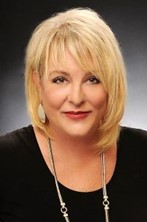 Having a positive impact in the life of others is Michele's passion! Which is why she combined 2 of her favorite things, helping others find employment and helping families find their dream homes. Optimizing over 7 years of HR Consulting with a Broker License, Michele Langley provides unique relocation experiences and HR Mobility Services to clients. Michele understands that in order for clients to find their dream home, they need an agent who listens and is not afraid to point out how a home will meet or not meet her client's expectations. Her goal is not finding A HOME but the RIGHT HOME! In addition, as an advocate for her clients, Michele focuses on researching and analyzing data to make sure her clients have detailed information to make sure they are buying or selling a home at the RIGHT PRICE at the RIGHT TIME.
Michele is an Army Veteran and loves helping fellow military clients with their real estate needs. She had the Senior Professional in Human Resources (SPHR) designation from the Human Resources Certification Institute and SHRM-SCP designation for the Society for Human Resource Management. She graduated Summa Cum Laude from NCSU with a degree in Business Management and HR minor. Michele has served on the Board of the North Carolina Society for Human Resource Management (NCSHRM), Triangle-SHRM, Raleigh-Wake Human Resource Management Board of Directors. She is also a member of the Johnston County HR Association. Michele has been a featured speaker on job searching techniques and frequently speaks at local NC colleges and universities as well as in-transition networking groups regarding social media and job search techniques.