Relocation Move to Raleigh NC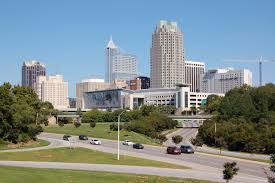 Whether an individual move or Corporate Relocation, Michele Langley and her Team are focused on making your relocation experience a positive moving adventure. We are dedicated to providing you with a customized relocation experience that captures your real estate needs and community amenities to ensure that you find the new home right for you. By partnering with us, you have a one-stop resource for everything you need to expedite and manage your move giving you the enjoyment of a positive moving experience.
INDIVIDUAL RELOCATION:
Are you relocating to the Raleigh area for personal or job-related reasons? Our experienced Real Estate Consultants discover your housing needs and preferences through an extensive, yet time efficient, interview process. We utilize a structured buyer and lifestyle questionnaire to quickly identify select housing and community choices. This saves you precious time as we quickly narrow-down your personalized real estate choices. We also provide home previews and videos to streamline your house selection process. Our program is designed to provide you with the tools to make informed and financially sound decisions. Our service areas are focused on Wake and Johnston County helping home buyers find homes for sale in Raleigh, Cary, Clayton, Apex, Fuquay-Varina, Wake Forest, Garner, and Holly Springs.
Relocating out-of-state? We will develop a proactive marketing plan to help your home sale faster and connect you with a professional realtor in your new city to ensure you have a pleasant and smooth transition. We understand that moving into a new home can be a time-consuming and stressful life event for you and your family.
HOME SELLING SERVICES: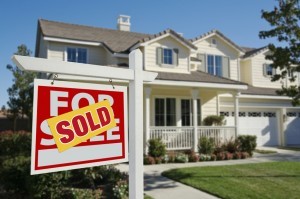 The Langley Team proactively assist local clients with expert marketing advice and specific recommendations for pricing, repairs and staging your home for current market conditions. Our strategic and innovative marking tools will help sell your home in the shortest amount of time. For clients selling a home out of the area, we can assist you in finding the right agent to sell your current home. We understand that interviewing and selecting highly-qualified listing agents takes time you just don't have during your move which is why we offer this service! Providing you a competent professional to expedite the sale of your home is just one way we assist you with your real estate needs. In addition, we establish consistent communication with the selected Selling Agent which ensures you a coordinated and well-timed relocation experience.
LOOKING FOR A JOB IN RALEIGH NC? JOB SEARCH ASSISTANCE
In collaboration with our HR partners, we can assist spouses or partners in their job search with our professional career services. Whether it is assistance with resume writing, interview preparation, or connecting with the right recruiters, we can help! We also provide Linked-In Optimization & Networking Training to help your significant others connect to their next opportunity. Don't forget to join our Raleigh Relocations Networking Group on LinkedIn to learn about employment opportunities, relocation tips, information about the Raleigh Community and interviewing techniques to help you find your next job and move to this fabulous place to live!
CORPORATE PREMIER RELOCATION PARTNER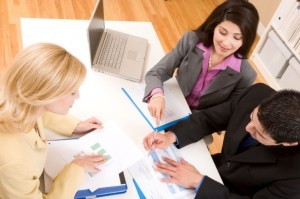 The Langley Team provides a collaborative employee mobility partnership with growing businesses. Our professional Real Estate & Mobility Specialist work closely with key management and human resources staff to ensure your top talent experiences a smooth transition during relocation. From providing a Broker Market Analysis, to customizing a Raleigh area tour or providing personalized Home Searches, we provide a comprehensive package of relocation services specific to your needs. This customized service makes the relocation experience a pleasant and smooth transition for your employees. For expatriates who are temporarily relocating or talent that may choose to rent, we can assist with temporary apartment or home rentals.
Whether your employee needs to sell a home in the Triangle or around the world, we have the bandwidth for success. Our Real Estate Adventure Guides are affiliated with Fathom Realty.
PREMIER RELOCATION SUPPORT INCLUDE:
PRICING & TERMS: Our extensive market resources and knowledge ensures you make a highly-informed real estate decision.
CONTRACT AGREEMENTS: With our certified negotiating skills, we facilitate all offers with your interest and desires as our #1 priority.
RELOCATION COORDINATION: Our team coordinates with all professionals involved in your relocation. From the moving company and home inspector to the insurance agent and attorney, we've got you covered.
COMMUNITY INFORMATION: Our team will ensure are provided with local school information, utility information, and community data to help you decide the right neighborhood for your family.
CLOSING: We oversee all document preparation, resolve all last minute issues and make sure you close on your new home with a smile on your face eager to begin the next part of your adventure in the Triangle.
FOLLOW-UP: Our relationship does not end after closing! We stay in touch after you move in to ensure everything is going well and offer suggestions and resources to resolve any issues that may have come up.
Contact your Raleigh Relocation Realtor, Michele Langley, today to discuss you real estate home buying and home selling needs!